Daily Zen Library
Zen: The Authentic Gate
Whether a beginner or at the highest level of practice, learn Zen from one of the greatest masters of the twentieth century.

Why practice Zen? What sets Zen apart from religion? What are its different practices?
These questions, and more, are examined and answered by Zen Master Koun Yamada, whose Dharma heirs include Robert Aitken, Ruben Habito, and David Loy. Through compelling stories and a systematic approach, he guides the reader through creating and sustaining a lifelong practice. Warm and ecumenical in tone, Koun uses the insights of Zen to bring a deeper understanding of faith.
Zen: The Authentic Gate is an easy-to-follow guide to creating an effortless and natural practice regardless of background, tradition, or religion.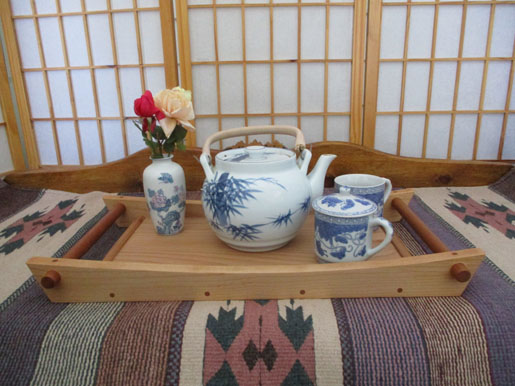 Alder Serving Tray – Custom order only
22 1/2" long x 11" wide x 2 1/2" high Alder gives this solid tray a lighter feel. Finished with cherry handles and joinery, this makes quite an elegant way to serve your family and friends. Take it outside when the weather permits t...
Details »