Daily Zen Library
Finding them gone

2017
Author:
Bill Porter
,
Red Pine
To pay homage to China's greatest poets, renowned translator Bill Porter—who is also known by his Chinese name "Red Pine"—traveled throughout China visiting dozens of poets' graves and performing idiosyncratic rituals that featured Kentucky bourbon and reading poems aloud to the spirits.
Combining travelogue, translations, history, and personal stories, this intimate and fast-paced tour of modern China celebrates inspirational landscapes and presents translations of classical poems, many of which have never before been translated into English.
Porter is a former radio commentator based in Hong Kong who specialized in travelogues. As such, he is an entertaining storyteller who is deeply knowledgeable about Chinese culture, both ancient and modern, who brings readers into the journey—from standing at the edge of the trash pit that used to be Tu Mu's grave to sitting in Han Shan's cave where the Buddhist hermit "Butterfly Woman" serves him tea.
Illustrated with over one hundred photographs and two hundred poems, Finding Them Gone combines the love of travel with an irrepressible exuberance for poetry. As Porter writes: "The graves of the poets I'd been visiting were so different. Some were simple, some palatial, some had been plowed under by farmers, and others had been reduced to trash pits. Their poems, though, had survived… Poetry is transcendent. We carry it in our hearts and find it there when we have forgotten everything else."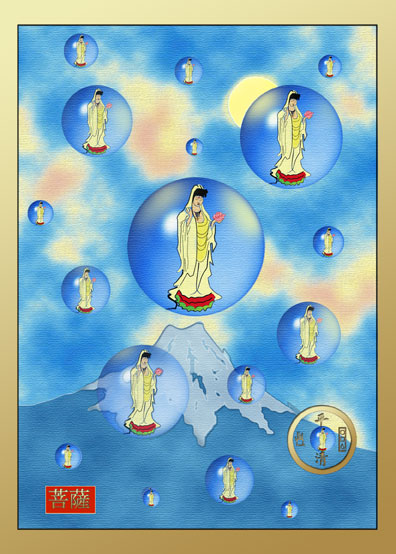 Kuan-yin Hearer of Cries
...
Details »