Daily Zen Library
Thousand Peaks – Korean Zen – Tradition and Teacher
THOUSAND PEAKS is the first comprehensive history in English of the rich tradition of Korean Zen, little known in the West but one of the few living links with the vigorous, ancient schools of Chinese Ch'an. The author, a Buddhist scholar who was ordained as a monk for 11 years, presents a wealth of historical material in an easy to read narrative.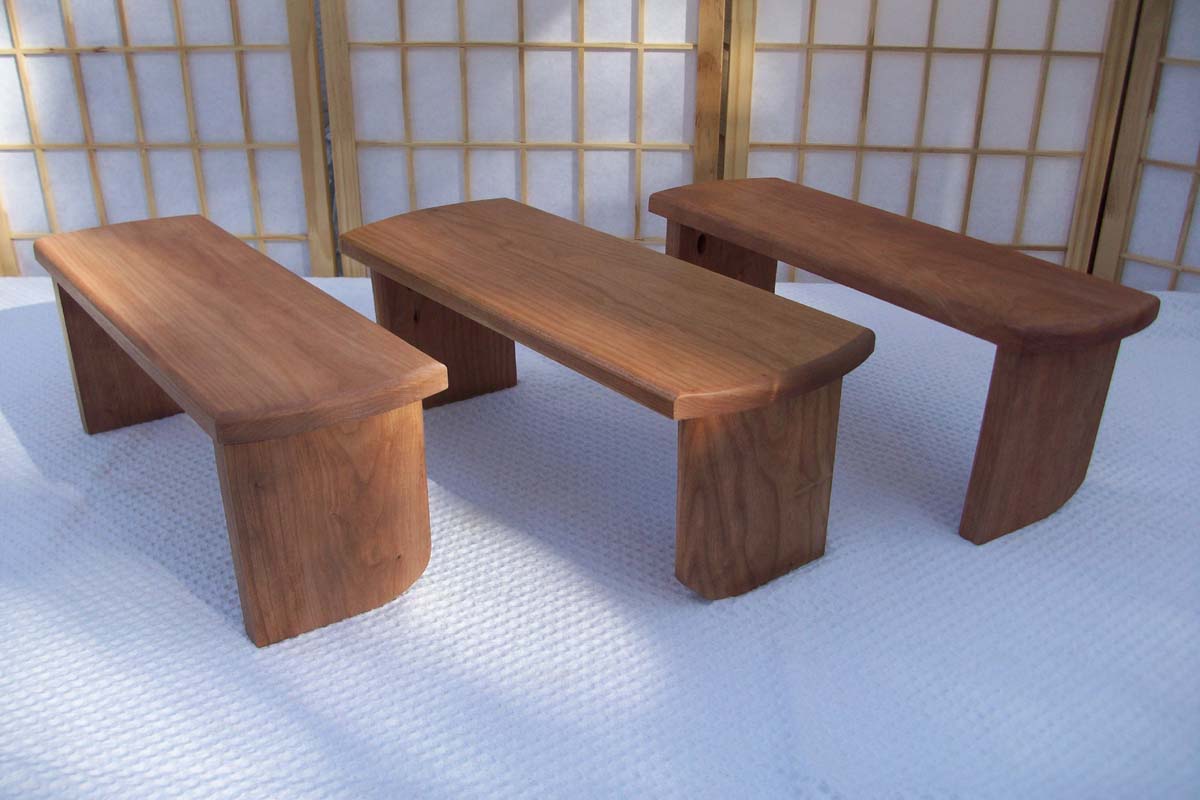 Cherry Meditation Bench
18 1/2" long x 6 1/2" wide x 7" high Cherry is a wood used for fine furniture. Strong and tough, cherry has been compared in strength to yellow birch. Prized for its rich color and fine grain, cherry is commonly seen in cabinetry and has a sati...
Details »