Daily Zen Library
Thousand Peaks – Korean Zen – Tradition and Teacher
THOUSAND PEAKS is the first comprehensive history in English of the rich tradition of Korean Zen, little known in the West but one of the few living links with the vigorous, ancient schools of Chinese Ch'an. The author, a Buddhist scholar who was ordained as a monk for 11 years, presents a wealth of historical material in an easy to read narrative.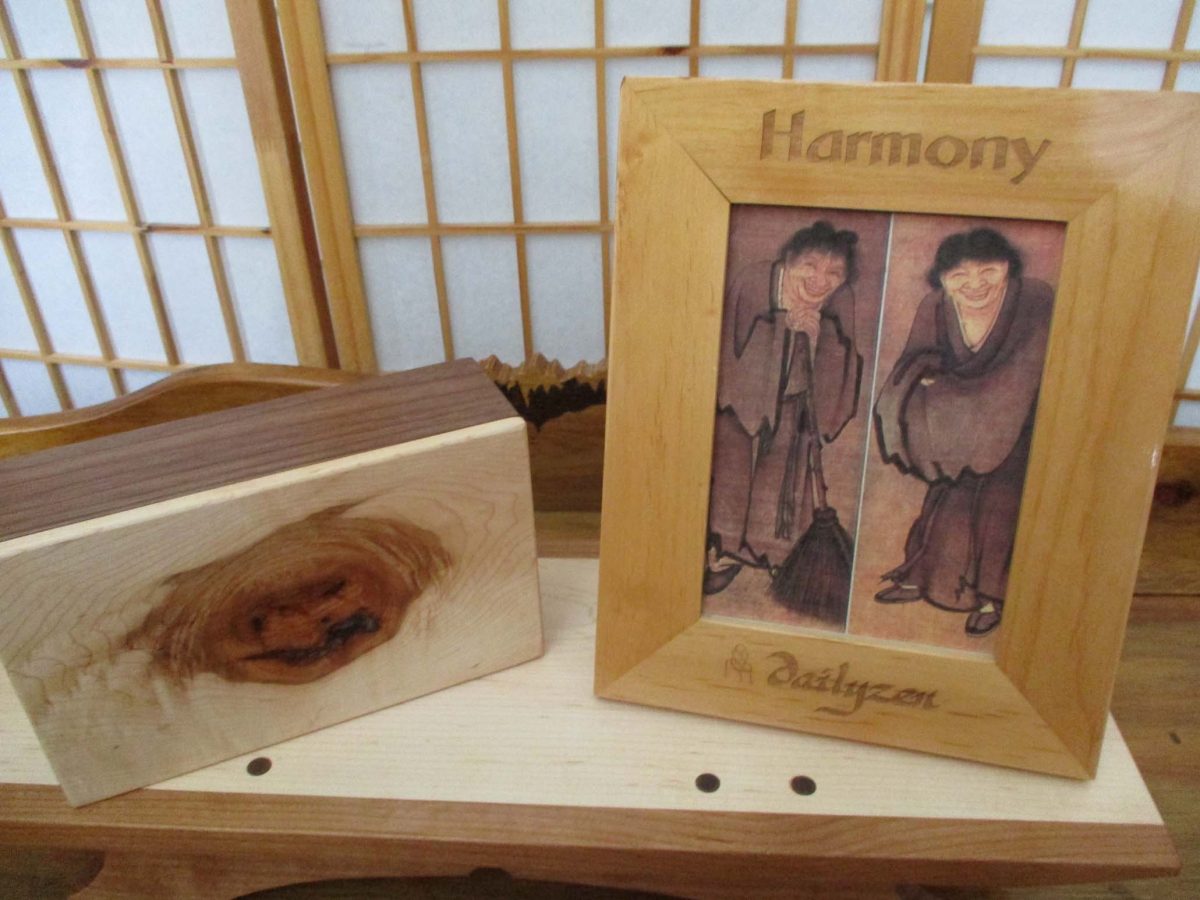 Han-shan in the wood
8" long x 5" wide x 2 3/4" high Who was Han-shan? Over the years we have had countless poems from this T'ang era poet-recluse, Han-shan. This box has a most interesting story. Before the wood was cut there was no indication th...
Details »