Daily Zen Library
Cultivating the Empty Field: The Silent Illumination of Zen Master Hongzhi
First to articulate the meditation method known to contemporary Zen practitioners as shikantaza ("just sitting") Chinese Zen master Hongzhi is one of the most influential poets in all of Zen literature. This translation of Hongzhi's poetry, the only such volume available in English, treats readers to his profound wisdom and beautiful literary gift. In addition to dozens of Hongshi's religious poems, translator Daniel Leighton offers an extended introduction, placing the master's work in its historical context , as well as lineage charts and other information about the Chinese influence on Japanese Soto Zen.

Both spiritual literature and meditation instruction, Cultivating the Empty Field is sure to inspire and delight.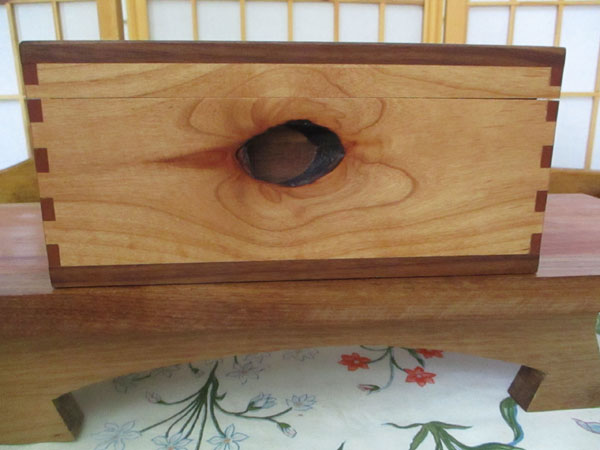 Eye of the Storm custom box
8 1/8 wide x 5 1/4 deep x 3 3/4 high The design elements in this box include the use of the knot holes occurring naturally in the birch. The front and back feature knotholes which are lined with walnut to match the interior. The lid...
Details »