Daily Zen Library
A Tiger's Cave – translations of Japanese Zen Texts – pub 1964
The Japanese texts translated give a fascinating pciture of actual Zen life–the life of traditional temple training, with many stories and a number of historical incidents connected with Zen masters. The main text is a commentary on the Heart Sutra by Abot Obora, then comes a short autobiographical piece by Hakuin. The remaining texts -two discourses by Rosen Takashina and some koans by Sogen Omori, a Zen master who was also a sword master, show what Zen in Japan means today.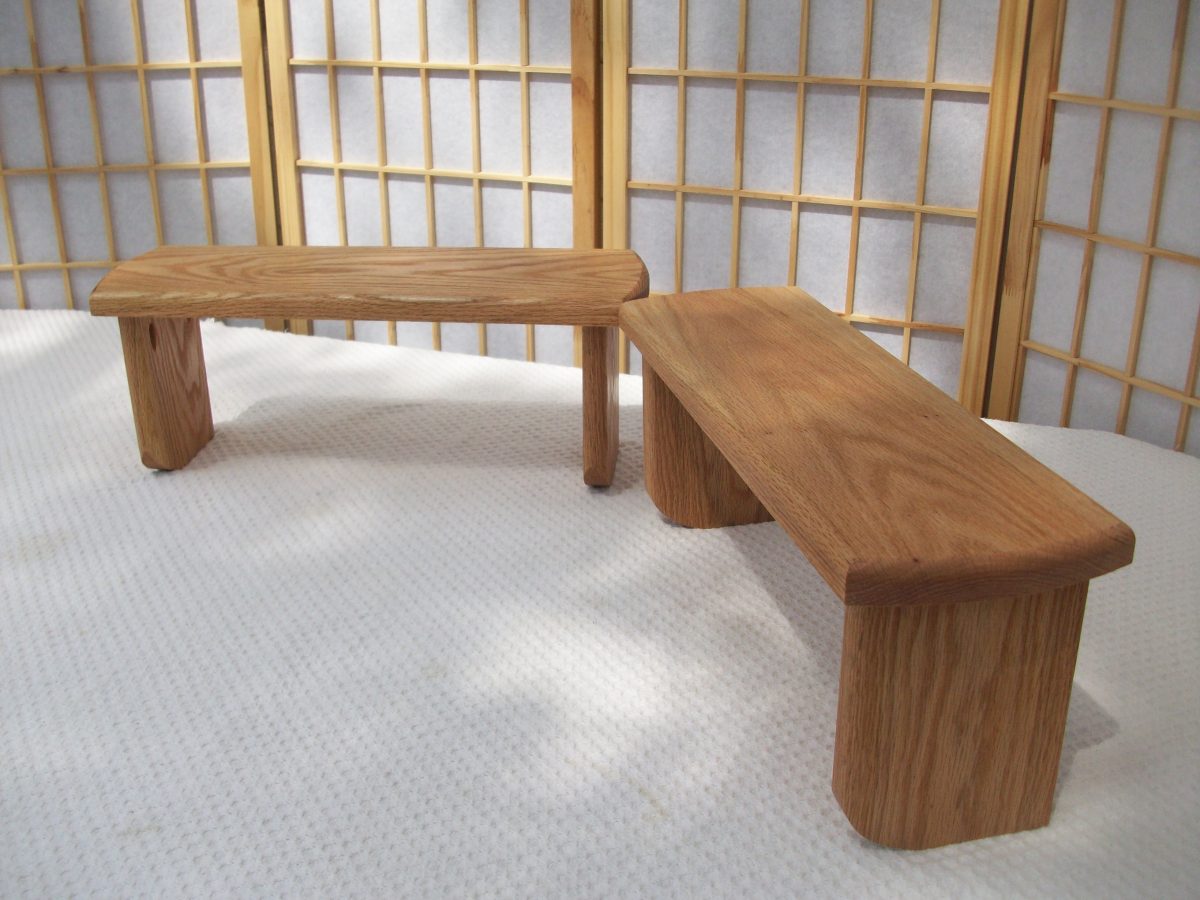 Oak Medication Bench
Price varies according to size. We have 3 smaller oak benches left in stock for smaller framed individuals. For medium and large framed people, we have one currently in stock. Red Oak is our choice from the oak family; oak is h...
Details »