Daily Zen Library
Zen is for Everyone – The Xiao Zhi Guan text by Zhi Yi
The Xiao Zhi Guan makes the practice of Zen, a seemingly harsh and strict discipline, accessible to the lay person. Popularly known as Beginner's Zen and The Little Samatha Vipasana Manual, this charmingly simple book of meditation has been a favorite of teachers and students of Zen from the sixth century to the present. Its author Zhi Yi (538-597), was the founder of Tiantai Buddhism in China.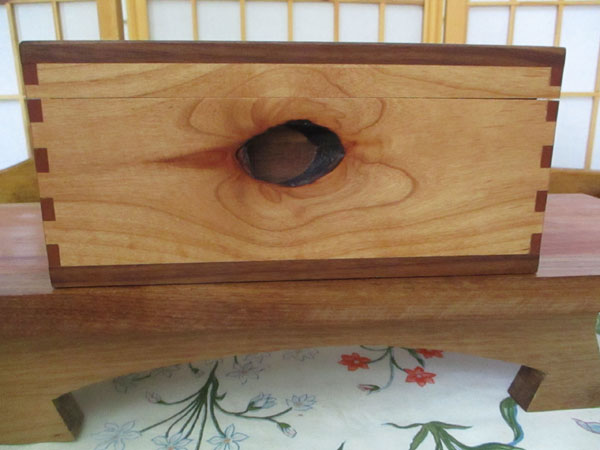 Eye of the Storm – Walnut and Birch
8 1/4" long x 5 1/2" deep x 3 7/8" high The design elements in this box include the use of the knot holes occurring naturally in the birch. The front and back feature knotholes which are lined with walnut to match the interior.&nb...
Details »