Seiza Benches for Meditation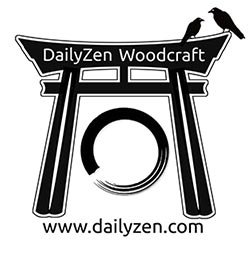 Daily Zen Seiza Benches are hand-made in small custom runs and depending on availability, we now are offering a selection of Birch, Cherry, Maple, and Oak benches. Seiza is a traditional sitting form in martial arts and Japanese culture. It is also one of the four postures in meditation practice.
Using a cushion or a pad, one kneels onto the floor, then brings the bench over the calves so that one can rest with the buttocks resting squarely on the bench. The knees are about 2 fists apart, the top of the feet resting comfortably on a rug or pad with the toes touching lightly. With the use of the bench, all the stress is removed from the joints and permits longer sitting sessions.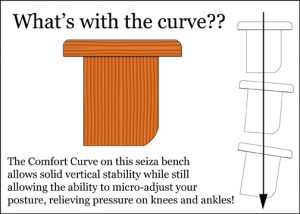 The basic length is 17-18 inches, the width varies from 6 inches wide for smaller framed people to 6 1/2 inches for medium to large framed people. The height is 7 inches in the back; the curved front leg allows for easy adjustment of posture. We also have some child-sized benches. Please contact us for international shipping, special sizes, or quotes on other custom designs.
All the woods we use sustainable species that are not listed on any threatened species list. Our benches are finished with hand-rubbed Danish oil, a nontoxic finish. You can use any fine furniture oil to maintain its luster. These benches come with our 100% satisfaction guarantee.